Workshops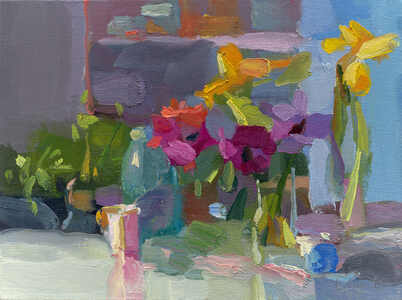 Elements of Perceptual Painting
Online!

Discover the excitement of perceptual painting
with Christine Lafuente
. This 5-week course relates the elements of perceptual painting to an understanding of light source: back-lit, side-lit and front-lit compositions.
Working from observation, interior or still-life set-up, l
earn how to create form and space through drawing and color mixing. Explore drawing for painting, tone, temperature, palette organization and how to key a palette in response to the direction of the light source. Be prepared to rearrange studio furniture and move around in your personal painting space.
Register Here!
Mondays, Starting October 23 - November 20, 2023
1pm - 4pm EST
__________________________________________________________
For inquiries about future workshops or to make a request, please
email me!