Upc
oming Workshops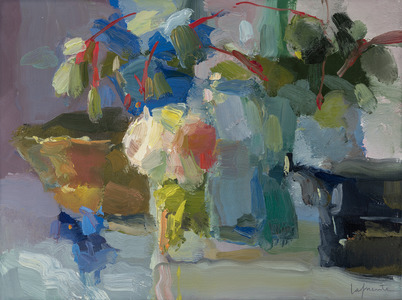 Oil Color for Alla Prima Painting
This 4-week oil painting workshop introduces a series of limited and full palettes. It includes several exercises designed to give the oil painter mastery over color mixing. Color concepts such as tone, temperature, saturation, and atmosphere will be explored.
Class time will consist of lecture, demonstration, and Q & A. Painting is independent. Sessions will be recorded- if you would prefer to watch at a more convenient time or review throughout the week. There is also an option to enroll for Individual critiques to complement thelectures.
4 Mondays: September 12- October 3, 2022
12:30pm-3pm EASTERN
9:30am-12pm PACIFIC
__________________________________________________________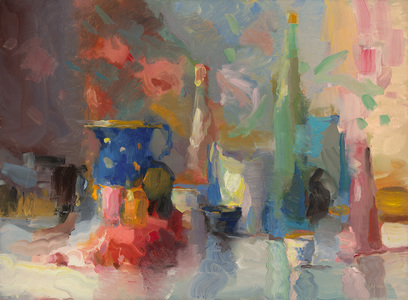 Elements of Perceptual Painting
IN PERSON!

Discover the excitement of perceptual painting!
This oil painting workshop relates perceptual painting to an understanding of light source- for back-lit, side-lit, and front-lit compositions. We will explore the following elements: "drawing for painting", tone, temperature, palette organization, and how to key a palette in response to direction of light source.
We will work from still life in a spacious environment where students will each have a personal painting space. They will be able to individually compose set-ups or work from shared set-ups. There will also be the option to paint
en plein air
on the Arts Center's campus incorporating elements of the Sedona landscape.
Mornings will focus on lecture and demonstration of specific techniques; afternoons will include individual instruction.
Open to All Levels.
Sedona Arts Center
March 6-9, 2023
Mon 10am-5pm
Tues-Thurs 9am-4pm
FUTURE WORKSHOPS
Color and Composition
Inspired by Ancient Seaside Town
Rovinj, Croatia
Winslow Art Center
May 22-29, 2023
TBA

EN PLEIN AIR on Mount Desert Island
Bar Harbor, Maine
ARTWAVES MDI
Summer 2023
TBA
For inquiries about future workshops or to make a request, please
email me!
Hopefully we can meet in person to paint soon. Stay Safe and Keep Painting!