Upcoming

ONLINE

Workshops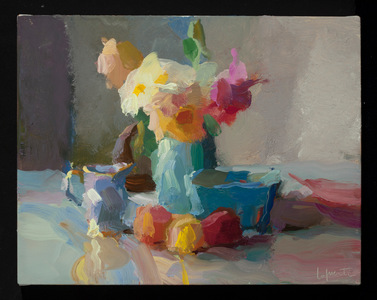 Master Class: Color Harmony in Tonal Painting
Pennsylvania Academy of the Fine Arts

ONLINE!


June 14-18, 2021
This 5-day intensive will relate the concepts of tone, temperature, and key to color-mixing and paint-handling techniques. I will guide students through a series of investigations into how the positioning of a light source affects composition, palette organization, and the building of a painting.
Students are encouraged to work from observation using their own still life or from landscape
en plein air
. If working indoors, students should be prepared to rearrange studio furniture and move around in their personal painting spaces. Landscape painters will shift set-ups according to the direction of the sunlight.
Mornings will consist of lecture and demonstration on Zoom. Afternoons will be devoted to independent painting time, individual instruction, and critique.
Excellent for those desiring one-on-one instruction and critique!
To register, please go to
www.pafa.org
or call 215-972-2028
_______________________________________________________________________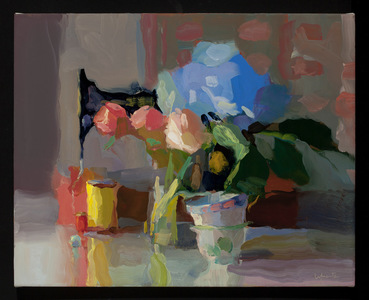 Technique Takeaway: How to Compose A Still Life
Friday April 30th
Winslow Art Center
5-6:30 Eastern/ 2-3:30 Pacific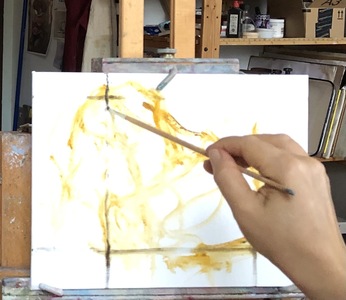 Alla P
rima Painting
ONLINE
This workshop focuses on p
rinciples of viscosity in Alla Prima, or wet-into-wet, oil painting, and how this affects brush-work and paint handling. This workshop will also cover composition, studio set-up, closed-form and open-form approaches, and ways to establish proportion and accuracy of form in tonal painting.
Open to all levels, fantastic for Beginners!
Winslow Art Center
5 Mondays: May 10-June 7 (includes Memorial Day ;)
1pm-1pmEastern
10am-1pm Pacific
____________________________________________________